Although it was announced at the beginning of February, the mission shot to public attention after an out of this world commercial at the superbowl. So, what is it?
Inspiration 4 will be the first fully commercial, all civilian, orbital crewed space mission!
Let's break down what this actually means:
Fully Commercial: means that unlike the majority of space missions (all the ones you could probably name off the top of your head), this isn't funded by a governmental agency like NASA. Like I mentioned in my last post, this is something that will probably become more common as we enter the 'NewSpace' era of commercialisation. Given SpaceX's track record, it's no surprise that the mission will be launched by a Falcon and the crew carried in a Dragon module- after all, they hold the title of 'first private company to___' for countless accomplishments, the most recent being the first private company to launch a humans into orbit and to the ISS, although that was in partnership with NASA, so not fully commercial like this will be! Of course there have been fully commercial satellite launches, but this will be the first crewed mission
All Civilian: in this context basically means although the selected crew will be trained enough for the mission to be safe, they aren't employed as astronaut's but are essentially normal people (other than the fact that one is a billionaire)
Orbital: it will reach orbit… the exact mission plan and trajectory hasn't been decided yet, but it is expected to last 5 days… however in most places on the website they just say 'multi-day' so I suspect this is subject to change
Crewed: there will be people on board- specifically, 4 people, one of whom is Jared Isaacman- the billionaire behind the mission, and 3 others who are relatively normal people.
Space Mission: rocket goes to space!
As I briefly mentioned above, the astronauts will fly in a CrewDragon capsule, launched by a Falcon 9, and generally get the SpaceX treatment like we saw with Demo-1 and Crew-1… cool cars, cool suits and much drama. But unlike the NASA funded missions, Inspiration 4 will not dock with the ISS- instead it will orbit the earth (probably at roughly the same height as the ISS, at the lower end of Low Earth Orbit), and will pass over 90% the world's population over the mission duration.
How is it funded?
The billionaire behind it all is Jared Isaacman, who got rich (kind of similarly to Elon Musk with paypal funnily enough) through founding a payment processing company, which has since evolved into a business hosting platform. He's worth $2billion dollars, so definitely has some cash to flash for this project. The exact cost of the project is unknown as the deal was made privately between him and SpaceX. However, it will probably be between 200 and 400 million dollars, which is what NASA pays. The lower estimate would kind of make sense as that is a figure stated on the website, but in relation to the amount of money he wishes to raise in donations to St. Judes Childrens Hospital (of which he will be donating half:$100m), as one of the seats will be won by a sweepstake where tickets can be 'bought' by donation to the charity, so perhaps he is matching the donation goal with the cost?
Who will be going?
Each role is named after a specific quality: Leadership, Hope, Generosity and Prosperity. Alongside Isaacman (the Leadership seat), one slot-Hope- has already been filled by an unnamed employee/ ambassador of St. Judes. The other 2 can be won by 2 separate competitions targeted at different people:
Prosperity

Open to "an inspirational entrepreneur who has used the power of Shift4Shop to launch their dream business"
To enter, people have to set up a shop with the Shift4Shop platform, and share your 'inspirational business story' in a short video on twitter, showcasing your entrepreneurial talents.
Shift4shop is part of Isaacman's company, so it's probable that he's using this not just as a fundraising initiative for St. Judes, but also hopes to raise the profile and profit of his business. Take from that what you will.

Generosity

Open to "an individual who has supported the St. Jude mission" (by donating to the charity)
To enter, people can donate to the charity to receive 'tickets' that are entered into the sweepstake, where the more you donate, the more entries you receive, up to a maximum of 10,000 per person with a donation of $1000+. Donations of over $50 dollars also come with free goodies and there are prizes for the first donations of large milestone figures.
The minimum donation is $10 to receive 100 entries
However, you can enter without donating by filling in a form, where one form = one entry, and you can fill in the form as many times as you wish until you reach the 10,000 limit (if someone reaches the limit by this method I will be seriously surprised!)
These roles can only be filled by permanent residents of the US, as once again the rest of the world's plans to give it a shot are foiled by the pesky ITAR regulations. Oh, and you have to be an adult unfortunately.
Emily Callendrelli @thespacegal has already entered in the prosperity category, so go check out/retweet her tweet to give her the best chance possible!
Who are St Judes?
St Jude's is a children's hospital and research centre for life threatening diseases like cancer. Their main site is in America, but they have had a global impact. They are a charity, and don't charge for their services, making them unlike many hospitals in America, where families can often go bankrupt paying for treatment of such severe diseases. It's a broken system, but St Jude's offers an alternative. They are funded entirely from donations, which is why fundraising initiatives like this are so important for it.
What will they be doing up there?
In support of St. Judes, it's likely that many of the experiments launching with them will aid the research conducted by the hospital, but there will be lots of different experiments covering many fields, specifically those that are often unable to overcome the barriers of traditional spaceflight. Not much information is available yet, but I'm sure we will learn more over the coming months, so I will write an update when they launch!
The Race to Space
Set to launch later this year (they're aiming for the last quarter of 2021, and the end of the program is December 31st 2022, after which it will be scrapped) it looks like Inspiration 4 will beat Axiom- the previous frontrunner in the entirely commercial race to space. Axiom Space is the company set to take over the ISS and provide an alternative when the ISS is decommissioned in the late 20s. Their first mission will be in January 2022, and will start attaching their modules from 2024. The missions are open to national astronauts (think NASA, or countries with smaller space programs like India's perhaps), private astronaut's, and… movie stars?! That's right, it's possible that Tom Cruise and director Doug Liman could be launching with Axiom and SpaceX over the next few years to shoot a movie in space!
The station design looks really modern, and this will expand the ISS capacity until the late 20s when the Axiom Module Segment will be separated from the ISS, gain a few more modules, and become the first commercial space station, leaving the ISS to burn up on re-entry, which will be a very sad day for science, but also signal a key milestone in the future of the space industry, with the government agencies focussing on the moon and beyond (with the Lunar Gateway Station) and private companies taking over Low Earth Orbit! Exciting times are ahead.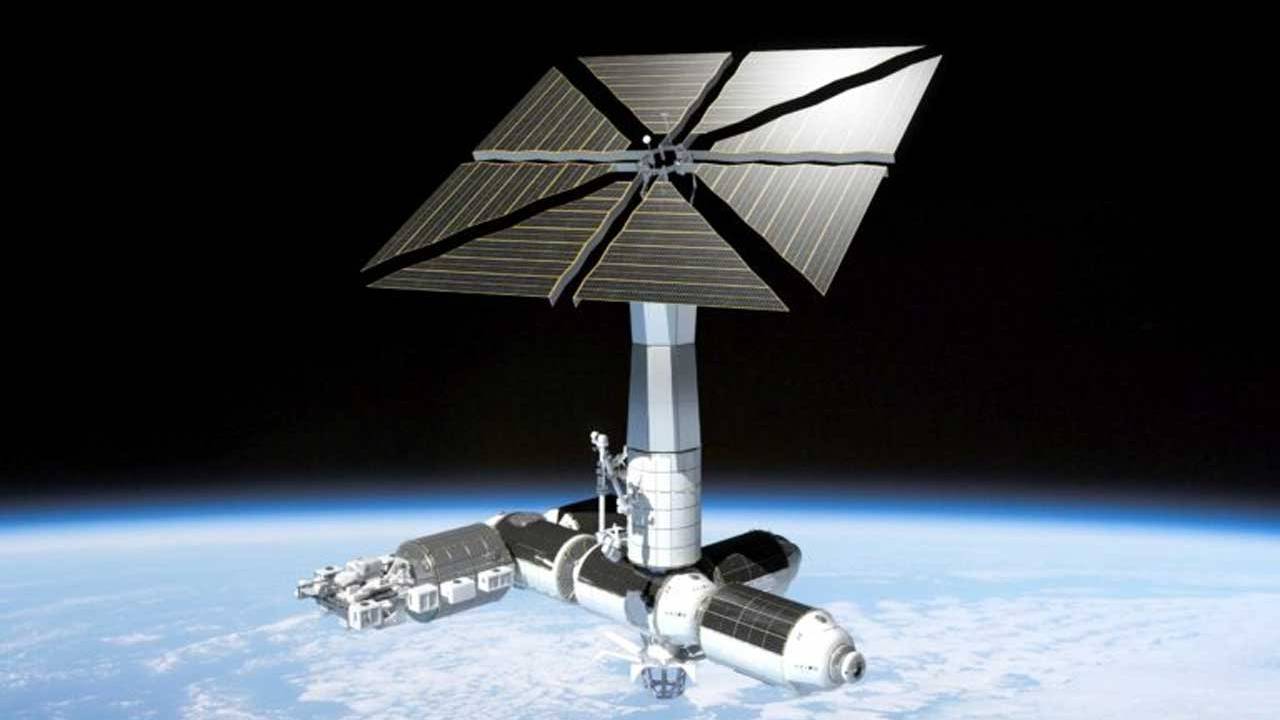 Read More: